Star Wars Jedi Academy 30 Single T-Shirt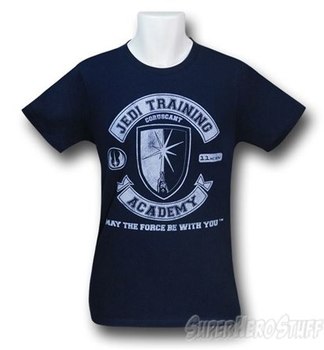 Details

Price:

$19.99

Available In:

Men's

Ages:

Adult

Merchant:

Superhero Stuff - www.superherostuff.com

Description

The Star Wars Jedi Academy 30 Single T-Shirt is a 100% cotton navy blue t-shirt featuring a logo for the Jedi Training Academy on Coruscant. Which presumably teaches you... the ways of the Jedi we guess. Probably not auto repair and such so you'd really have nothing to fall back on. But you WOULD be flipping lightning...and yourself...all over the place. As long as you don't flunk those classes and have the proper amount of umm...midi-chlorians in your system. They probably test for that the first day so don't think you're gonna sneak in and get your lightsaber before they figure that out! This Star Wars T-Shirt comes from high-quality t-shirt maker Mighty Fine and is noticeably softer than your average t-shirt.