Star Wars Black One T-70 X-Wing Men's T-Shirt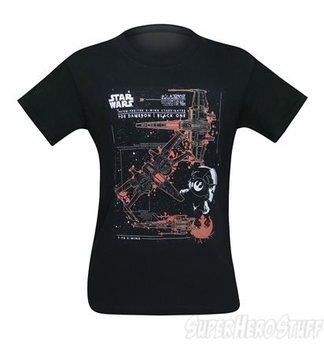 Details

Price:

$19.99

Available In:

Men's

Ages:

Adult

Merchant:

Superhero Stuff - www.superherostuff.com

Description

You've heard of Poe Dameron right? The legendary leader of Black Squadron? The best pilot in the galaxy who only flies the 'Black One' X-Wing??NO?? The guy single-handedly flew his especially stealthy starfighter through a vanguard ofStar Destroyersleading them through a highly magnetic asteroid beltwhere they sustained HEAVYstructural damage.With their propulsion systems and heavy cannon arrays severely compromised Poe circled back around andpicked them off one at a time. It...was....glorious.Made from 100% cotton our Star Wars Black One T-70 X-Wing Men's T-Shirt features the highly detailed blueprints -- colored in orange -- of Poe's preferred Empire-crippling X-Wing: the T-70 aka BLACK ONE.Yes if you're wondering where the hell the Deflector Shield Generator is or what the hell a Magnetic Flashback Suppressorlookslike or where that Astromech droid's digital screamingis coming from.......this Star Wars t-shirt for men features all thefictitiously functionalflying parts.