Nerdy Japanese Tees
日本語を読めるのか?
I didn't think so. That's okay. It's not hard to understand the allure of geeky Japanese tees.
While odds are, you probably can't read the text, that's no reason not to enjoy them regardless. And hey, you could get away with nearly anything being written here in the west!
Just imagine the possibilities. And also look at the t-shirts - that part's important.
1. Ohio Japanese For Hello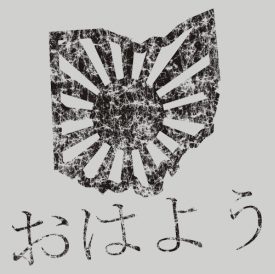 Greetings from the state of good morning!
2. Japanese Voltron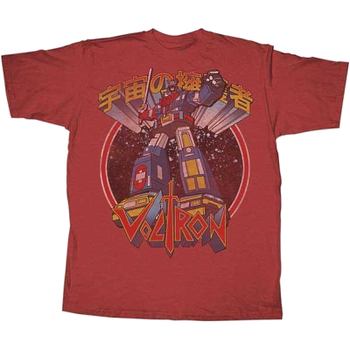 Can you feel the nostalgia?
3. Looking For A Japanese Girlfriend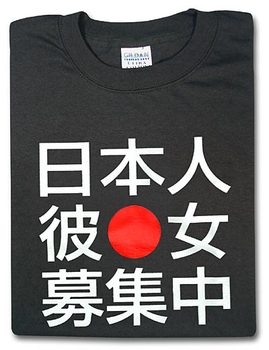 I personally guarantee you nothing but the most success in achieving the goal this t-shirt sets out. (Note: This is not a legally binding statement.)
4. Daakusaido (aka Dark Side)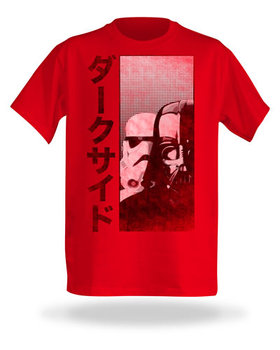 That Storm Trooper was just in the right place at the right time when they took the picture for this nerdy Japanese Star Wars shirt.
5. Mario & Yoshi Japanese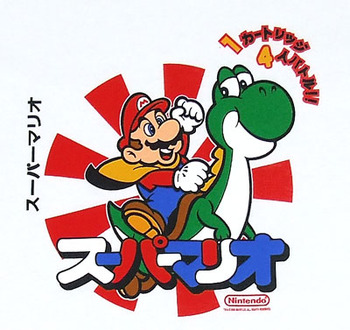 6. Support the Emperor and Expel the Foreign Barbarians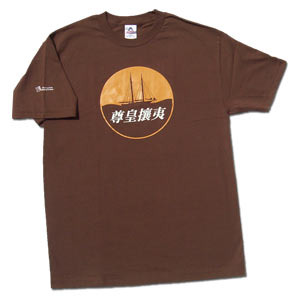 You might find yourself full of sonno joy just wearing this t-shirt! Also, it's kind of ironic for any westerner to wear this one.
7. In Case of Emergency, Commit Seppuku Here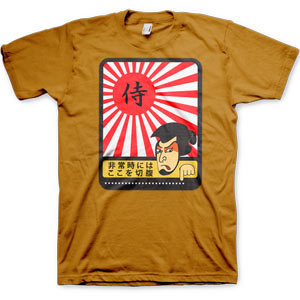 Just a heads-up, westerners, but this doesn't actually happen so much these days. But hey, it makes for an edgy t-shirt!
8. Looking for a Japanese Boyfriend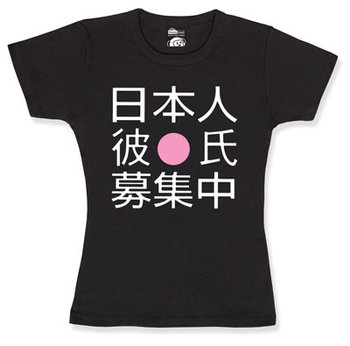 A version of this exists for the ladies, too!
9. Suicide Teacher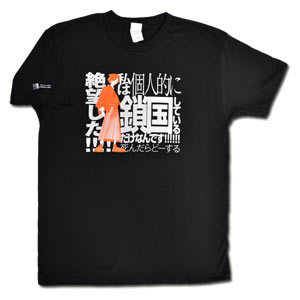 Mr. Despair here projects just about everything you wouldn't want in a teacher. I suppose that's why they've always been saying Sayonara to Zetsubou-sensei.
10. Beware Of Perverts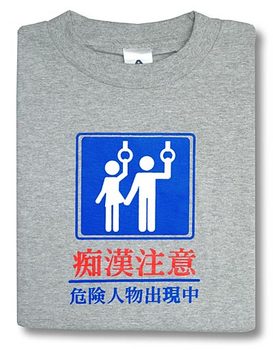 Trains can be perilous places.
11. You Just Lost The Game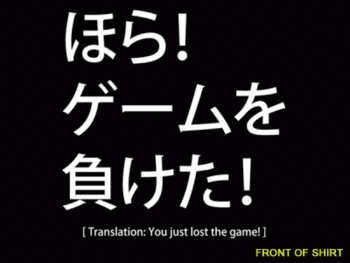 This Japanese text t-shirt comes with handy subtitles! How lucky is that?
12. Keep Fighting, Japan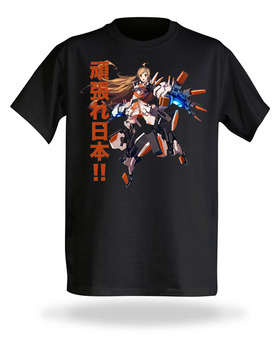 Why not support the relief efforts in Japan by buying this geeky tee? 25% of the profits go to the Japanese Red Cross!
13. Beware of Men Peeking
This t-shirt is here to remind the ladies why it's important to carry a handy dandy portable ceiling with them at all times. You never know where peeping toms may lurk.
14. No Normal Humans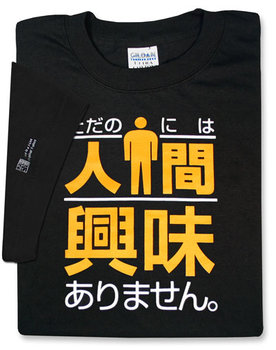 This Haruhi Suzumiya-themed shirt is a perfect fit for the abnormal humans of the world.