Get Your Drink On: Funny Alcohol T-Shirts
Okay, okay. We all know there is a plethora of t-shirts out there supporting the consumption of alcoholic beverages. Not only can you find shirts advertising your favorite alcohol brands, but in every bar exists a slurry of clever shirts that promote drinking, which leaves you to wonder, "Where do people find these things?"
Don't worry, Teenormous is here to help.
1. Tell Me Now Before I Blow $50 on Drinks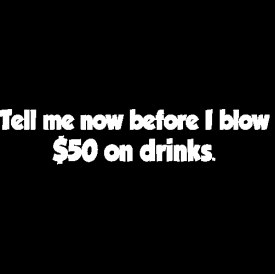 But then... how would I get free drinks?
2. Beam Me Up, Jimmy.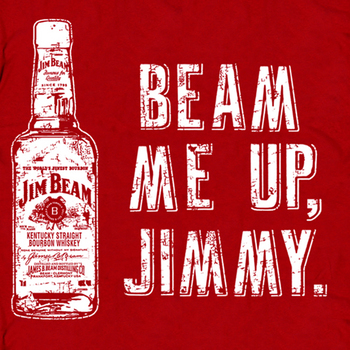 Oh, my. It's an alcohol promotion and Star Trek pun all in one shirt. I can't handle the excitement.
3. I'm Not an Alcoholic - I'm a Drunk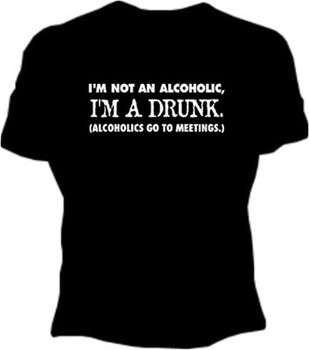 Because, you know, it's important to differentiate. And anyway, it's not until you start going to meetings drunk when you really have a problem.
4. It's Only A Drinking Problem if I'm Sober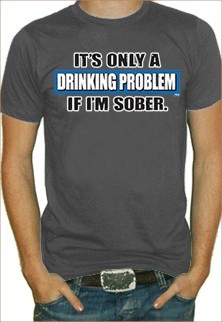 Wait. This kind of has a point.
5. Drinking T-Shirt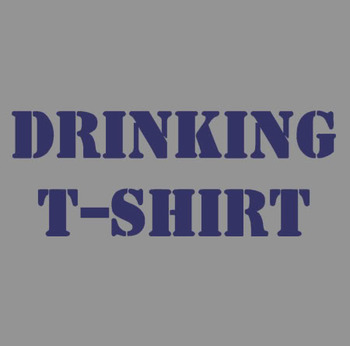 For the next time you're wondering what to wear to the bar.
6. Alcohol Makes My Clothes Fall Off
Then why did you waste money on this t-shirt?
7. Too Much Blood in my Alcohol System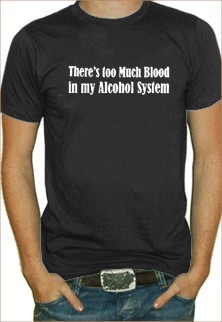 Clearly, this indicates that you haven't had enough.
8. Alcohol: My Anti-Drug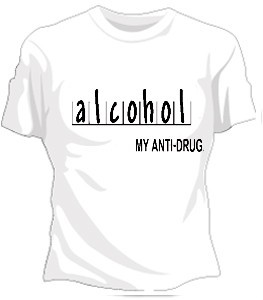 What a positive message! Fight drugs with alcohol.
9. Why Limit Happy to an Hour?
10. Happy Bunny: For Kids Who Want To Be Stupid But Weren't Born That Way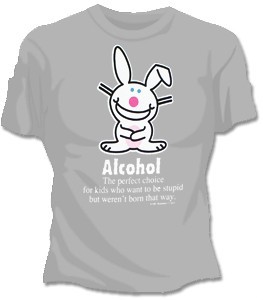 If you think you're above it all, this is the shirt for you. Best if worn while drinking.
11. The Closest I Got to a 4.0 Was My Blood Alcohol Content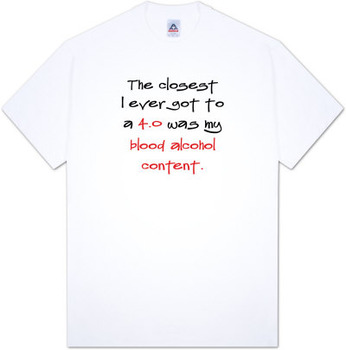 12. 2 Drinks Away from Girl on Girl Action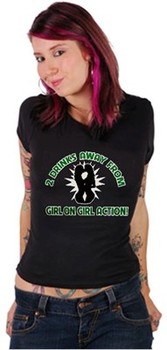 Careful... given too many drinks, one might feel inclined to oblige.