Funny Obama T Shirts
Yes we CAN have some funny Obama tees. Not every presidential candidate capture's the world's attention quite like Barack Obama has. Whatever your feelings on him, there's no question that he's an icon.
For your enjoyment, we've gathered some fresh and fun tees dedicated to our potent POTUS. These are the tees we have been waiting for.
1. Barack Obama Swag 2012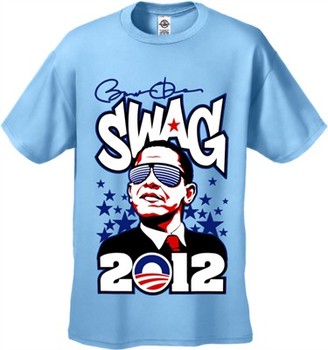 The candidate with swag and swerve in spades.
2. Barack Obama Zombama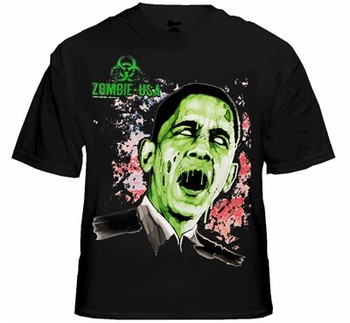 3. Super President Obama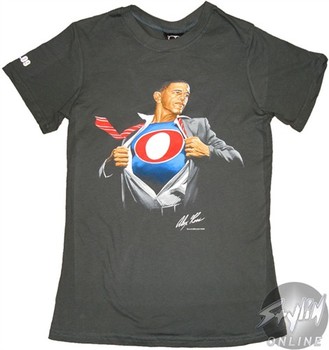 Hope and change were in fact super powers all along!
4. Barack Obama You're Our Only Hope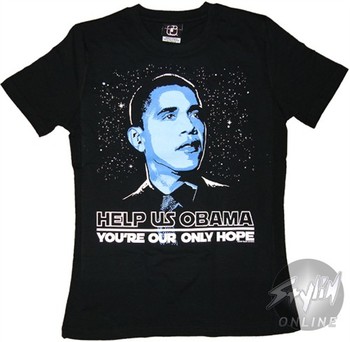 The force is strong in this one.
5. Barack Obama Big Face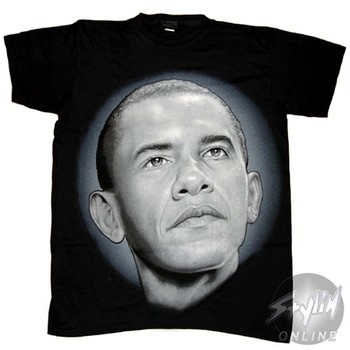 This shirt is only missing three wolves.
6. Barack Obama as Che Guevara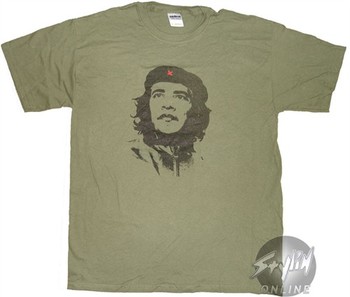 All the classic Che Guevara tee with an Obama twist!
7. Once You Go Barack You Never Go Back
It's true! Time is linear, you know.
8. Barack Obama Change is Here!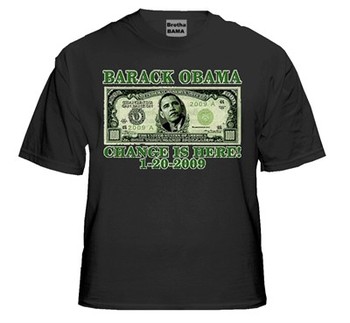 At last, change you can buy a bag of chips with.
9. Kiss Vote Obama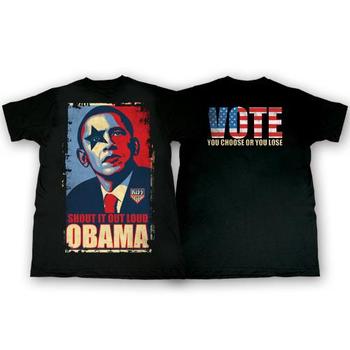 Because you like to rock and vote O all night!
10. Change Chomp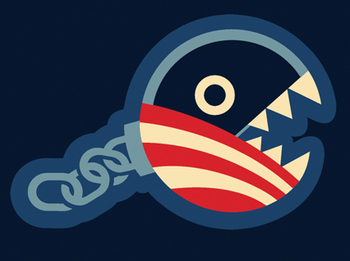 Mario's met his most hopeful match.
11. Barack Obama In the House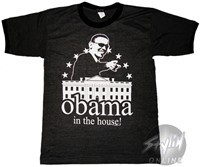 If the White House is Barackin', don't come a-knockin'.
12. Barack the Vote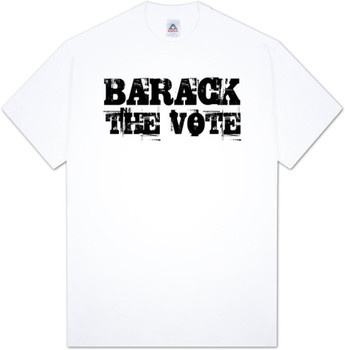 It's time to Barack and roll!