T-Shirts to Help You Pick Up the Ladies
Pssst! Want us to let you in on a little secret? Something you probably didn't realize? When it comes to using t-shirts to pick up women, the key is simple: Don't offend her! Keep it light, keep it funny, and remember that there's a fine line between laughter and a slap in the face. The truth is, a well-chosen tee can be the perfect gateway for starting a conversation. Think outside the box and try these approach cuddle, to openly confessing your adorable inner geek -- to get women to notice you for something other than your impressive keg stand record.
1. I'm A Keeper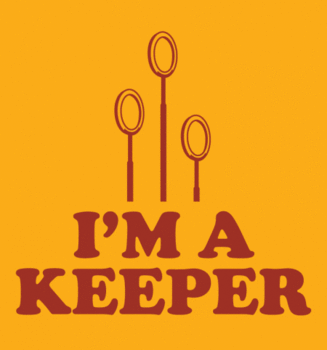 Not only will you grab the attention of the Harry Potter fans with this one, but the phrase alone says it all.
2. Geek (Greek)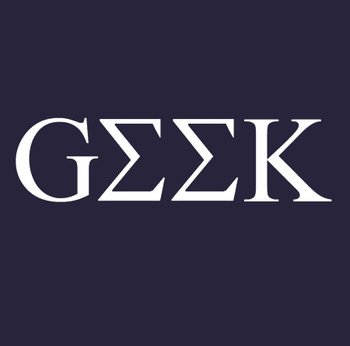 If she's smart and not into fraternities -- or smart and IS into fraternities -- this shirt just might be the ticket to kickstarting your conversation.
3. Almost Handsome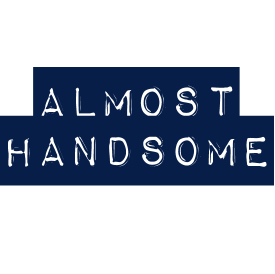 A play on the movie Almost Famous this t-shirt is lady bait because it's the perfect combination of subtle humor and modesty. It practically begs for a quippy comment.
4. Pick-Up Line Loading... Please Wait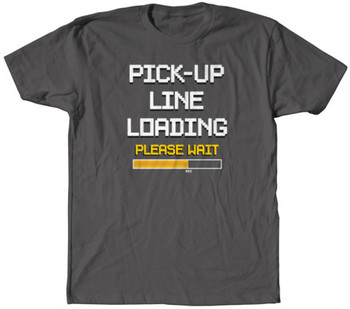 A t-shirt with a pick-up line that makes fun of pick-up lines -- Genius!
5. Tell Your Boobs to Stop Staring at My Eyes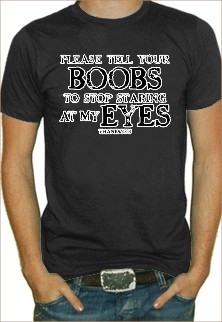 This one dangerously straddles the line between funny and offensive, which usually works like a charm.
6. I Make Cute Babies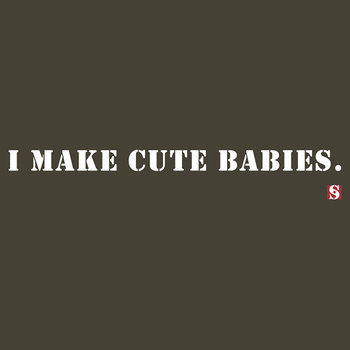 If nothing else, it will make her wonder.
7. Will Work for Belly Rubs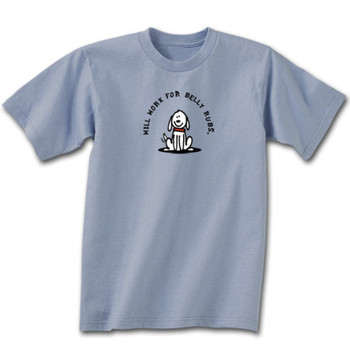 Almost guaranteed to earn you a belly rub. And it has a puppy!
8. Smurfs - Who's Your Papa?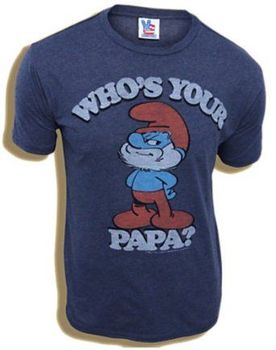 Any guy who can sport a bearded, blue midget on his chest with a play on the "Who's Your Daddy?" phrase exudes exactly the kind of confidence necessary to attract attention from the opposite sex.